ChroPath for chrome XPath is not working?
If you are facing issues with Chropath for chrome lately such as ChroPath plugin is not visible or Chropath is not working and you can't seem to find any solution on StackOverflow or any other platforms,  this article is for you!
Chropath for chrome not working ?
If you are an automation tester using ChroPath for writing XPath in your test automation project and you are facing issues, please keep reading.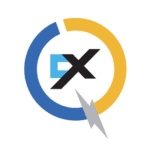 Well, every good thing comes to an end at last.
So has Chropath, which although being the best tool for writing XPath, has been SHUT DOWN!
Don't worry!
It's creator Sanjay Kumar, has developed a brand new advanced and 100X times more capable tool for writing Xpath
Please note that Chropath is not maintained anymore, so you can download SelectorHub on your browser of choice.
The good news is- It is available on Chrome, Edge, Opera, and Firefox,  all of them.
Why wait? Join the huge number of automation testers who have already started using SelectorsHub. If you want to learn more, Go through the complete tutorial which is designed with the same passion.
Want us to add
more code ?